NEW 1 Hour Express Mousse: Glow Your Own Way, In Record Time
Our Best-Selling Self-Tan Mousse – NOW AVAILABLE AS AN EXPRESS!

Dreaming of an effortless tanner that leaves you with the most natural 'holiday' glow you've ever experienced? We've got you!  
Introducing our NEW 1 Hour Express Mousse

Combining the very best of skincare and tanning ingredients for your easiest and most desirable result ever; it's the express tan you never knew you needed!
Our original Self-Tan Mousse is perfect for both first-time and experienced tanners, with a colour so natural, no one will even know you're faking it! Now for the first time it's also available in an EXPRESS version - so you can speed up your weekly tanning routine or get the result you want in a hurry. This 1 hour tan will deliver you the quickest tan EVER.  
 
The easy-to apply rich and velvety mousse glides effortlessly onto the skin, leaving a flawlessly blended bronzed guide colour to see where it's been applied. (No streaks here!)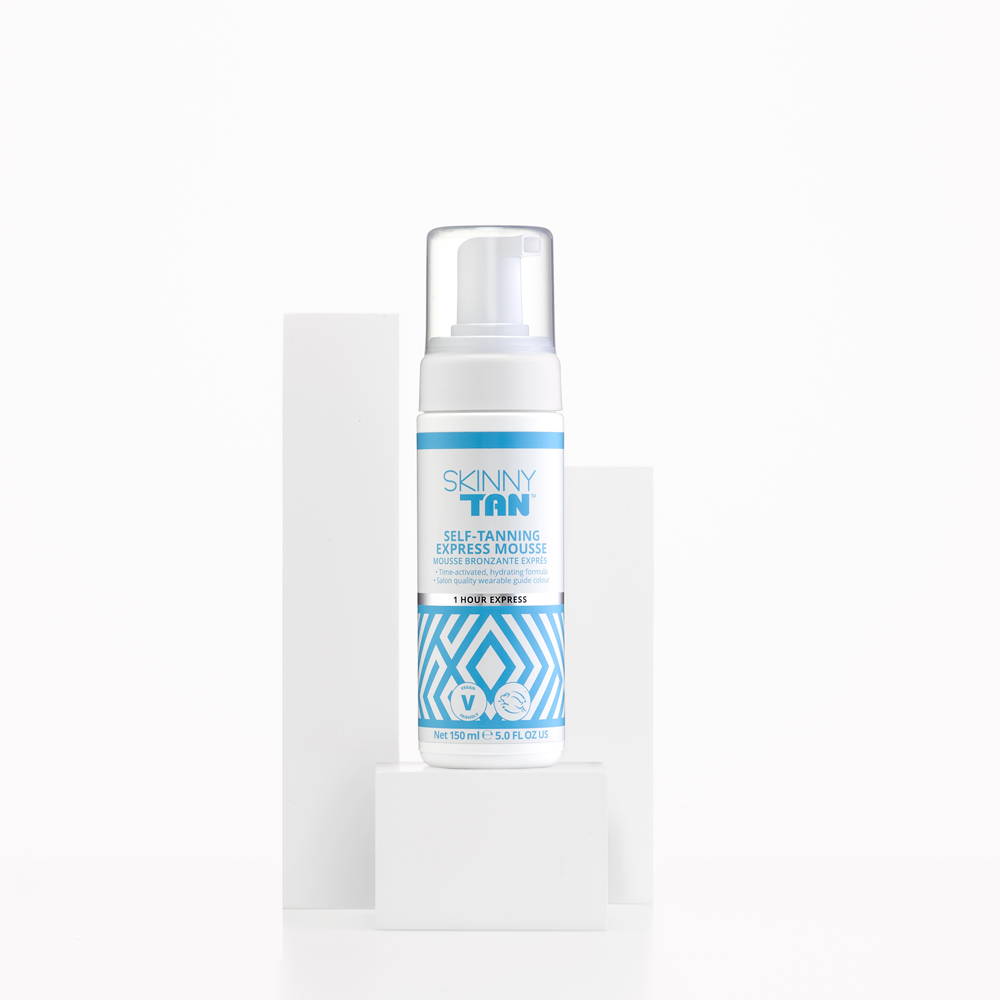 1 hour = light glow
3 hours = medium glow
4-6 hours = darker bronze
Fully customisable so you can achieve your perfect shade, this super fast fake tan will deliver the deepest colour result – without compromising your skin.  
Just rinse our 1 Hour Express tan off after your desired time and watch the colour develop over the next 8 hours. It's as simple as that. (Yep, the clever tanning technology keeps developing even after you've washed it off!)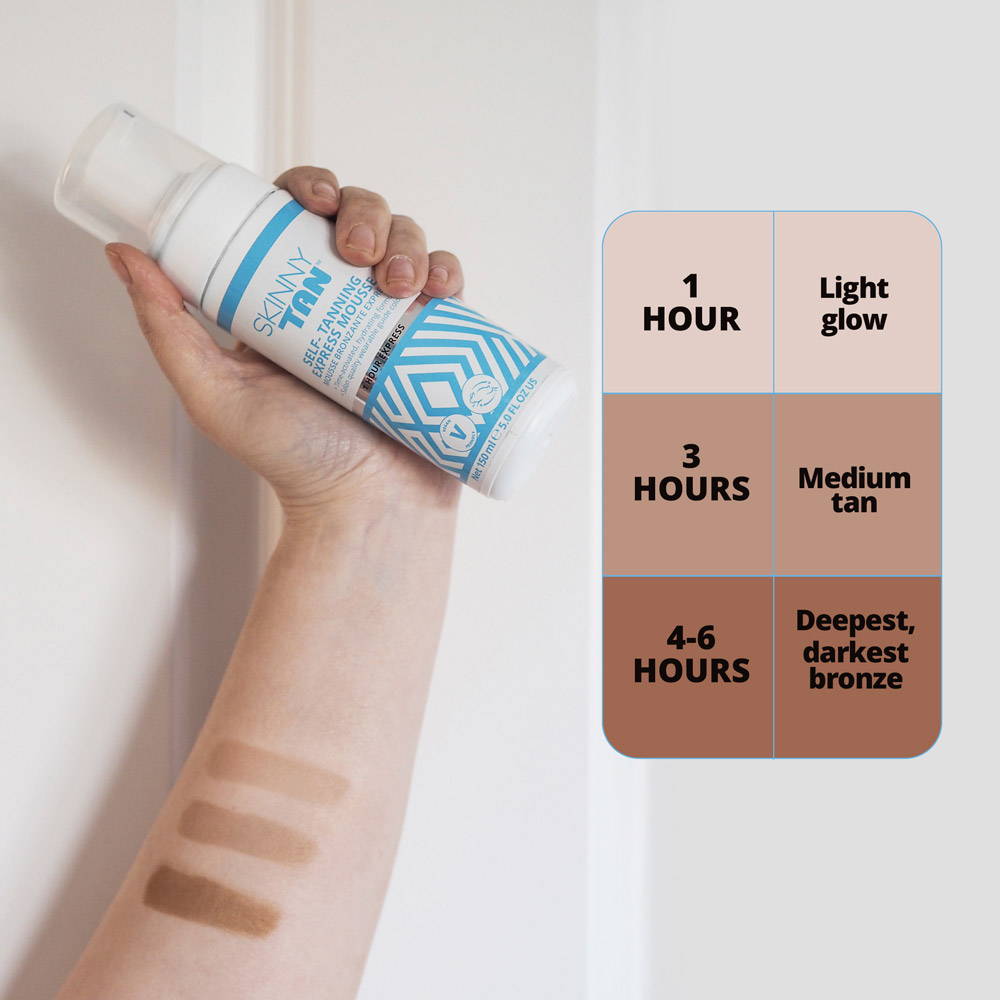 Skin-Loving Ingredients To Deliver Your Best Result Ever:

Coconut Water: For skin hydration, nourishment and suppleness. 
Aloe Vera: Contains enzymes, antioxidants, vitamins A and C to help condition, hydrate and act as an anti inflammatory. 
Guarana Extract: A natural source of caffeine to aid blood flow to skin and help reduce the appearance of imperfections.  
Erythrulose: A raspberry based DHA alternative to provide a lasting bronzed glow.  
With a raspberry based keto sugar Erythrulose plus new penetration enhancers to aid the depth of colour and speed of tanning, this formula boasts the latest in superior tanning technology. Enriched with a powerful skin-loving ingredients (including Coconut Water, Aloe Vera and Guarana Extract,) to hydrate, soothe and stimulate skin, this is so much more than just the quickest self tanner we've ever launched!
We're confident you'll LOVE the results – and your skin will feel amazing.